For those of you who missed his recent talk, Paul Reynolds, one of our long standing members, has recently published an extended 'gazetteer' entitled:
The Swansea and Gower Coalfield 1301-1968
Synopsis
Swansea has come to be known as 'Copperopolis' and for many years it was indeed the centre of the copper-smelting industry in the United Kingdom. But long before the copper industry arrived Swansea had a flourishing coal mining industry which can be traced back to the Middle Ages. By the seventeenth century, Swansea was one of the largest coal exporting ports in the Kingdom, and in the eighteenth century, its coalfield was probably the most productive in Wales. It was the existence of this well established and successful coal industry that led to Swansea becoming 'Copperopolis'.
The present work comprises a gazetteer of all recorded collieries both in Swansea itself and on the northern side of the Gower peninsula, in its time an equally important coalfield. An account of the history of each colliery is provided, presented as a continuous and connected narrative so far as the sources make this possible. These entries are grouped by sub-region, each of which is prefaced by an introductory section which briefly describes the overall historical trends and the economic development of that region in order to supply context for the gazetteer entries.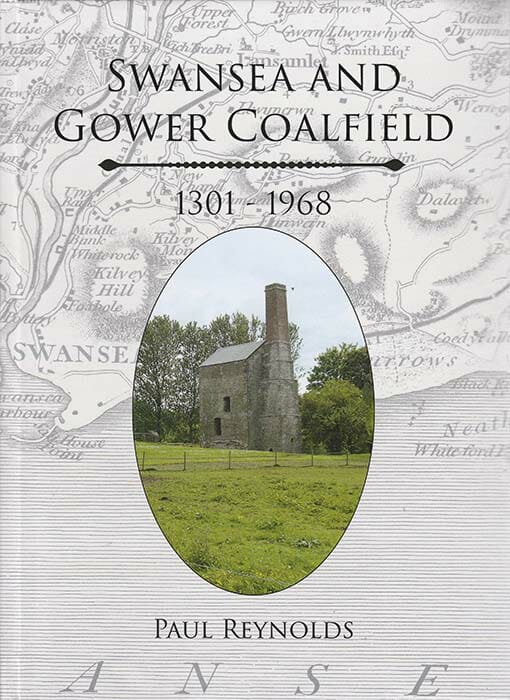 The present work makes full use of the well known official records, newspapers and maps of the nineteenth and twentieth centuries, but it also draws extensively on the records of the various landed estates which owned the mineral rights which were exploited so enthusiastically. In many cases these manuscript sources clarify the record of the printed sources; they also shed considerable light on the industry in the seventeenth and eighteenth centuries.
A full bibliography and list of sources and an index are included.
The work consists principally of text with only a limited number of illustrations (400 pages, A4 format).
Copies available at SWWIAS (South West Wales Industrial Archaeology Society) meetings or from the author.
Price £22.00 + £5.00 p&p (if required) payable by cheque, cash or PayPal.
Please contact Paul at: paulreynolds44 at gmail.com
87 Gabalfa Road, Sketty, Swansea SA2 8ND